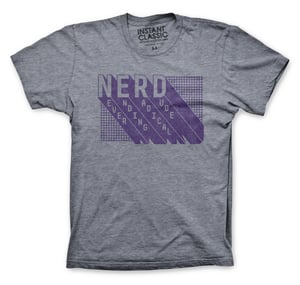 $

20.00
"All our lives we've been laughed at and made to feel inferior. Why? Cause we're smart? Cause we look different? Well, we're not. I'm a nerd, and uh, I'm pretty proud of it."
Well maybe that's not the case but being a nerd has never been cooler. Be part of the new NERD herd and let the world know you're a Never Ending Radical Dude.
Printed on American Apparel Athletic Grey Tri-Blend.